We have an winner for our SportsKPI Analysis Contest.
Before we announce the winner, we would like to inform the way this contest was executed.
All Sports and data enthusiast who showed keen interest on this contest were shared with extensive ISL 2 stats for 30 games.
They were supposed to analyse these stats and present with visualization.
We received close to 27 entries and it was quite difficult to Judge the winner.
Team SportsKPI personally spoke to each analyst who submitted their work to understand the idea and objective behind their analysis and based on that we choose the winner.
We have Suman Samanta from Kolkata as our winner for this contest.
He created Tableau Dashboard to represent the data and you could choose a Team, Player and Nationality to review their performance.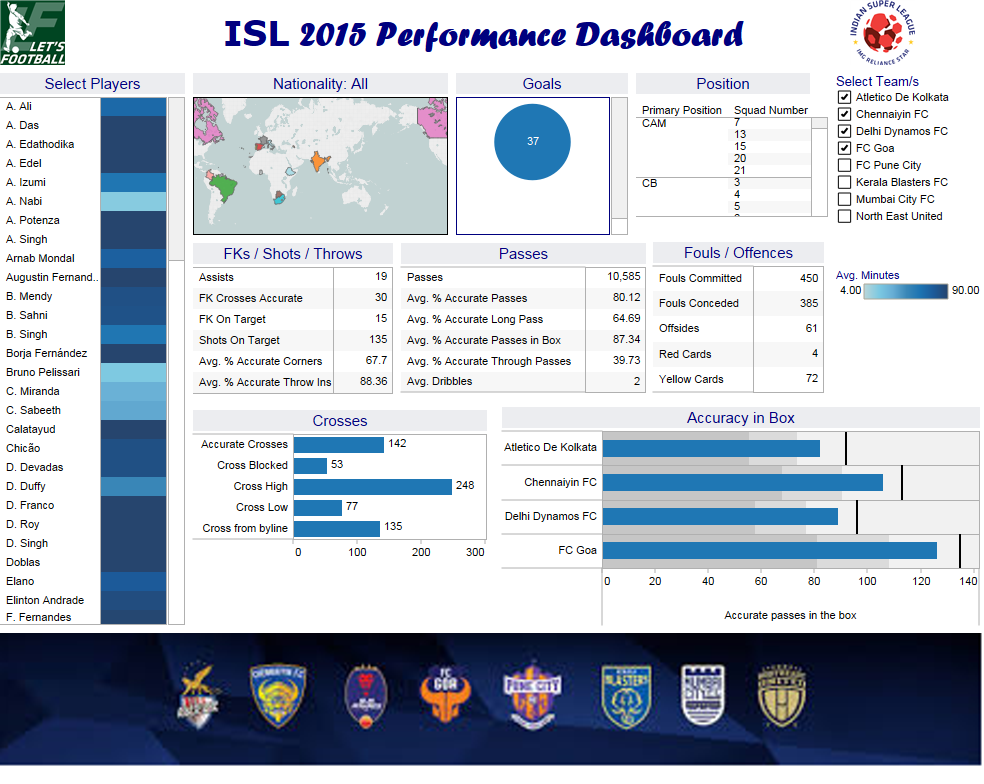 Also created an Decision Tree to understand the factors  which drive a Goal.
Thanks everyone for their participation.
We are always encourage and open for Sports Enthusiasts learn on Sports Analysis . We would also be announcing for next contest shortly.